McClendon Scholar-in-Residence Program
The McClendon Scholar Program brings scholars and thought leaders to Washington to share their learning, wisdom and insight about how the church can be more effective in its work for social justice. Established through the generosity of the late Rev. Dr. Jack E. McClendon, the program grows out of Dr. McClendon's insight that justice, service and action can only be sustained when a community works to deepen its faith and grapples with the profound issues of the day.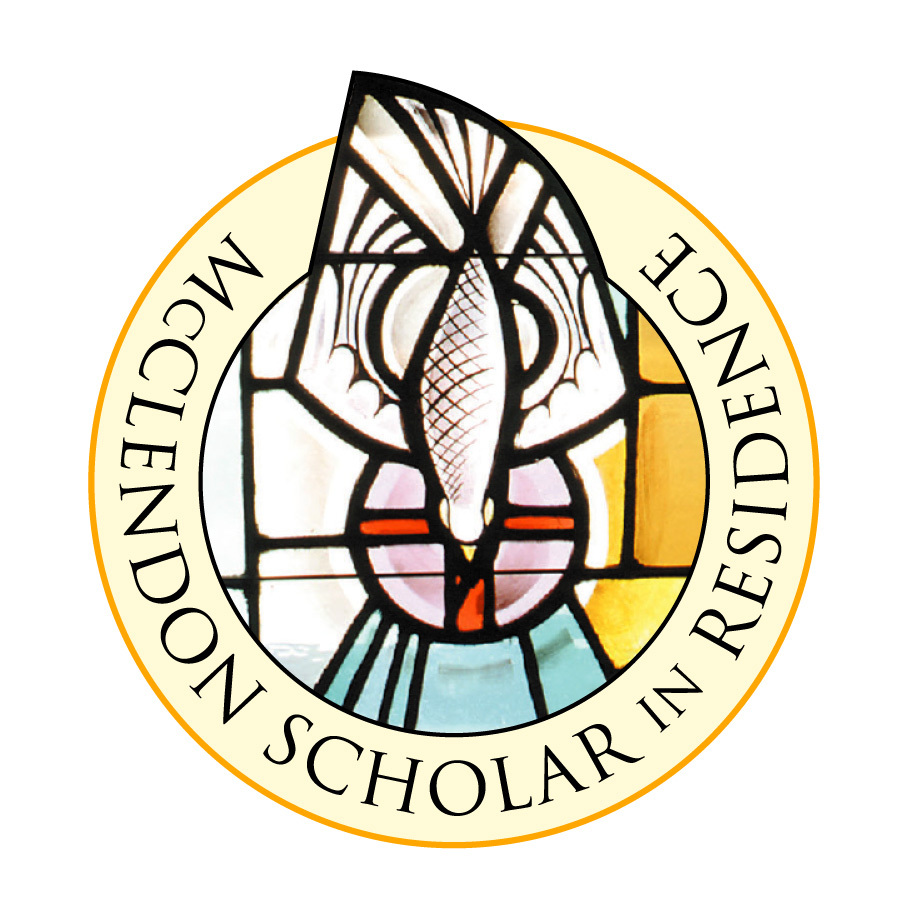 Coming Up:
New programs to be announced soon.
Recent Programs
Jesus, Saul Alinsky and a Common Life Politics with Dr. Luke Bretherton, Duke Divinity School, April 26, 2023
God and the New Cosmology with Dr. John Haught, Professor Emeritus at Georgetown University, March 15, 2023
Unbroken and Unbowed: A History of Black Protest in America, with author Jimmie Hawkins, Director of the Office of Social Witness for PCUSA. Feb. 28, 2023
Dietrich Bonhoeffer: His Life and Lessons for Today, with filmmaker Martin Doblmeier, Dr. Reggie Williams of McCormick Seminary, author of "Bonhoeffer's Black Jesus" and Rev. Rob Schenck, Director of The Dietrich Bonhoeffer Institute, Dec. 8, 2022
The Rage of Innocence: How America Criminalizes Black Youth, with author Kris Henning. Oct. 26, 2022
The Great Dissenter: The Story of John Marshall Harlan, American's Judicial Hero, with author Peter Canellos, Sept. 21, 2022
Dinah and the Shechemite Women: The Body Politic, with Dr. Judy Fentress-Williams, August 13, 2022.
Abraham and the Multiverse, with Dr. Judy Fentress-Williams, July 14, 2022.
Is America Possible? A Test for Democracy and Faith, with Jim Wallis, May 11, 2022.
Jesus and John Wayne: How White Evangelicals Corrupted a Faith and Divided a Nation, with Dr. Kristin Kobes du Mez, March 16, 2022
Redeeming the Heart and Soul of America, with Rev. William Barber, Nov. 11, 2021
Saving Us: A Climate Scientist's Case for Hope & Healing, with Dr. Katharine Hayhoe, Oct. 26, 2021
Seeking Wisdom and Social Healing in a Time of Division with Krista Tippett and Lucas Johnson of The On Being Project, July 7, 2021
Spiritual Audacity: The Abraham Joshua Heschel Story,

film and discussion with filmmaker Martin Doblemeier and Susannah Heschel, April 14, 2021.

Dr. Judy Fentress-Williams, Virginia Theological Seminary, March 20, 2021.
Rev. James Lawson, A New Years Message for America, Feb. 10, 2021.
Lessons from the Civil Rights Movement (a conversation with Rev. Heather Shortlidge, Rev. Joe Daniels, historian Taylor Branch, and civil rights leader Bernard Lafayette.)
E.J. Dionne, Washington Post columnist and author, One Nation After Trump: How People of Faith Can Help Save Our Country, Dec. 7, 2020
James Forman, Jr., professor, Yale Law School and author of Locking Up Our Own. After the Protests: What Do We Do Now?
Karenna Gore, A Spiritual and Moral Response to the Climate Crisis, Sept. 19, 2020.
Dr. Judy Fentress-Williams, Storytelling for Survival: The Hebrew Bible and Formative Stories. July 25-26, 2020.
Revolution of the Heart: The Dorothy Day Story, Feb. 25, 2020, with Sister Simone Campbell and filmmaker Martin Doblmeier. Simone Campbell interview.
---
Highlights of Earlier Programs
Since its founding in 2006, we have hosted some of the most preeminent scholars, theologians and authors in the country, including: Walter Brueggmann, James Cone, E.J. Dionne, Taylor Branch, Ellen Davis, Bryan Stevenson, Ron White, Kelly Brown Douglas, Sr. Simone Campbell, Sen. Chris Coons, Raphael Warnock, and Peter Wehner. Below are excerpts from presentations by two of our well-known speakers, which provide a good example of the kind of excellent programs we have had through the years.
---
Sr. Simone Campbell, Feb. 25, 2020
You can also see the full discussion with Sr. Simone Campbell following the screening of the film, Revolution of the Heart: The Dorothy Day Story.
---
Raphael Warnock, Pastor, Ebenezer Baptist Church in Atlanta, June 9, 2018
You can see Raphael Warnock's entire presentation here.
---
A complete archive of recordings of McClendon Scholar programs can be found here.